Two-factor authentication plugin for WordPress websites
Add 2FA to your WordPress to improve the website's authentication, boost your team's productivity, and help your customers and business partners keep their data on your website secure.
Add an extra layer of security to your website's authentication process to boost user and website security.
---
Set up 2FA on your website in minutes. Users can add 2FA to their accounts via intuitive, customizable wizards with no technical knowledge required.
Plugin benefits & features highlights
See the features and benefits that make WP 2FA a powerful, easy-to-use two-factor authentication plugin for WordPress.
Choose from multiple 2FA methods

Choose from several different 2FA methods, and give your users the option to choose the most secure & convenient method for them.

Third-party services integrations

Integrate with the likes of Authy and Twilio to offer users even more authentication channels including Push Notifications and SMS.

Fully configurable 2FA policies

Make 2FA compulsory, give users a grace period & configure different 2FA policies for different user roles.

Easy to use & simple to setup

Everything can be configured through easy wizards, allowing you to configure policies and everything else within just minutes.

Universal 2FA app support

Users do not need to download and learn how to use a new app to log in to your website. WP 2FA supports any 2FA app.

Support for custom login pages

WP 2FA supports custom login pages such as those by WooCommerce & other popular plugins right out of the box.

No dashboard access required

Whether your customers access their data via the default WordPress dashboard or a custom login page and dashboard, they can still configure and start using 2FA.

Trusted devices

Users using 2FA can add devices as trusted devices so they do not have to manually enter the 2FA code every time they need to log in to the website.
What our customers are saying about WP 2FA
Really grateful for this product as it's simple, functional and easy to use. The fact that I never have to think about it means it's great. Thank you!
Keane
I use the paid version of the plugin and have it active on all my projects. If there are problems, then the support helps very quickly and reliably.
feneblog
Lucian in customer service is excellent, knowledgeable, quick and efficient and above all patient…!!!
Edward Kirkby
I had absolutely no trouble integrating this plug-in with the regular WP login. I almost regret that the free version does everything we need.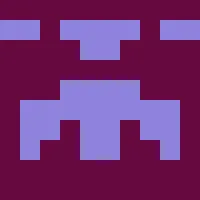 davidhbrown
I am sceptical about security plug-ins for WordPress. Usually these plugins are fooled by real threats and give a false sense of security. This is completely different with 2fa. Thank you for your work! 2fa is the only WordPress security plugin I accept.
Daniel Jeziorski
I was looking for an up to date plugin to allows for 2FA on a website where standard users have no access to the backend, this plugin fit the bill perfectly. Support staff are also helpful, quick to respond and knowledgeable.
ecsio
Good plugin, which as a free version already brings basic features that others have to pay dearly. Even the reading of the master key is possible in a roundabout way, the fast support helps you with this problem. Top!
hessi2
More than 50,000+ active installs
Boost the security of your WordPress website authentication while giving your users the freedom to log in to your website securely from anywhere.