The #1 activity log plugin for WordPress websites
WP Activity Log is the most extensive WordPress activity log plugin to record user and system changes for easier troubleshooting, compliance, user management, and security.
Real-time comprehensive activity log plugin for WordPress websites & multisite networks
---
Keep a comprehensive log of WordPress user and system activities with support for 3rd party plugins, including WooCommerce, Yoast SEO, MainWP, MemberPress, and many others.
Plugin benefits & features highlights
See the features and benefits that make WP Activity Log the most extensive, easy-to-use activity log plugin on the market.
Keep a log of what happens

Whether it's a content change, a system setting, or a user profile change, the plugin keeps a log of the changes that happen on your website. It has the broadest coverage, so changes don't go unnoticed on your WordPress.

Comprehensive activity log

When the plugin keeps a log of a change it records all the details you need, such as the date and time, the event ID and severity, the user which did the change and the user's role, the IP address, and all the other details about the change.

Receive instant SMS & email alerts

Know what is happening on your websites without having to login! Get instantly alerted of critical site changes via SMS messages and emails. You can start right away with the built-in notifications or even create your own notification triggers.

Generate activity log reports

Generate any type of report from the activity log. Criteria are fully configurable, so you are not tied down to a limited number of reports. You can also schedule daily, weekly, monthly, or quarterly reports to be sent automatically to your inbox.

Manage users sessions in real-time

See who is logged in to your websites and what they are doing in real-time. Remotely terminate sessions, block simultaneous same user sessions, automatically terminate idle sessions, and get notified via email of session statuses.

Easily track down specific activity

Make free-text searches to easily track down specific WordPress system and user changes. Use the built-in filters to fine tune the search results, enabling you to find what you are looking for within just a few seconds.
What our customers are saying about WP Activity Log
We needed a plugin that would help us track and find whose and which actions led to the problems with the website. This is a great plugin for that, and the support team is great! Thank you!
Juliamc
The issue was resolved in the recent update though so we're content. It was a small issue. Support was friendly and informative.
Blogging Theme Styles
This plugin is very useful to see who's doing what on a WP install and the support are great.
one3rdnerd
We are using this plugin for shipping logs to our SIEM. Works without any hiccups. Support is very friendly, fast and eager to help.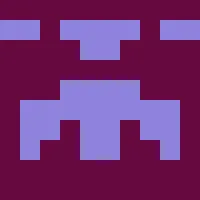 balanemate
Hi, thanks for your support. This plugin is light weight and records most of actions.
nobo73
This plugin is considered my Eyes on every action to my site, and It supported me to discover many hacking trials and I fixed them all through the plugin events.
mohamedbakry83
Had an issue that ended up being an oversight on my end. Daniel, from support, was quick to respond and solved my problem in no time. Great way to handle customers!
mattlempert
More than 200,000 active installs
Take control of your WordPress website! Keep a log of all user and system changes, ease troubleshooting, improve user accountability, and identify suspicious behavior early.